Zombies in the Shadow - il Salvatore è un ottimo tiratore con la vista ad elementi RPG. Esplora la città, uccidi tutti gli zombie che incontri e cerca di salvare eventuali sopravvissuti. Raccogli i punti esperienza sulla strada per migliorare il tuo personaggio. Buon Divertimento !
Nota : Il gioco pesa 10 Mbyte, attendi con pazienza il caricamento..



Zombies in the Shadow - Zombies in the Shadow: The Saviour is a top view zombie shooter with RPG elements. Explore the city, kill any all zombies you encounter and try to rescue any survivors. Collect experience points on your way to upgrade your character. ! Have Fun. Note: The game is heavy (10 Mbytes) pls wait patiently for upload ..

Clicca sull' immagine sotto per giocare SCHERMO INTERO


Click image below to play this game FULL SCREEN


Cliquez sur l'image ci-dessous pour jouer PLEIN ECRAN


Klicken Sie auf das Bild unten auf Vollbild spielen


Haga clic en la imagen abajo para jugar PANTALLA COMPLETA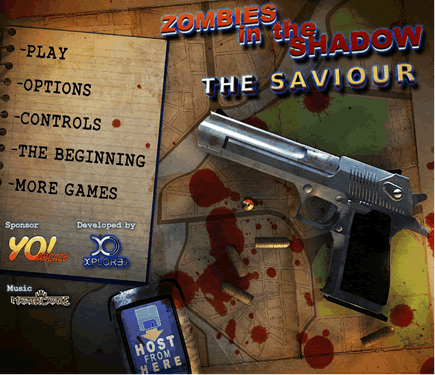 Aggiungi questo gioco nel Tuo sito

Embled this game on your site

Inserisci un link a questo gioco

Link to this game