Robot Vs. Zombies - L'intelligenza artificiale sovietica è tornata. Le menti corrotte del male hanno trovato un nuovo modo per attaccarvi, la piaga degli zombie è iniziata! Devi difenderti ancora una volta dai non morti. Utilizzate le vostre abilità, usate le torrette e le trappole contro gli invasioni. Buon Divertimento!
Istruzioni: WASD / Frecce - per muovervi, Mouse - edificio a torre, puntare e sparare. Tasti 1-5 - scorciatoie per costruire le torri.



Robot Vs. Zombies - The soviet AI is back! Evil corrupted masterminds have found a new way into his base, a zombie plague has started! You have to defend once more from possessions from the undead. Utilize your skill tree with your hero, use turrets and traps against the invasion. Have Fun!
Instructions : WASD/Arrow - Hero Movement, Mouse - building tower and aim&shoot for hero. 1-5 - shortcuts to build Towers.

Clicca sull' immagine sotto per giocare FULL SCREEN


Click image below to play this game FULL SCREEN


Cliquez sur l'image ci-dessous pour jouer PLEIN ECRAN


Klicken Sie auf das Bild unten auf Vollbild spielen


Haga clic en la imagen abajo para jugar PANTALLA COMPLETA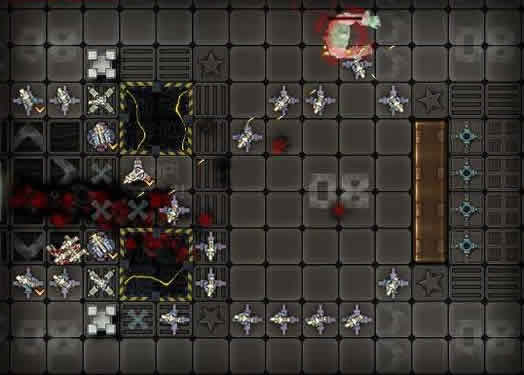 Aggiungi questo gioco nel Tuo sito

Embled this game on your site

Inserisci un link a questo gioco

Link to this game